Reviewing a product is relatively straightforward:  purchase a product that you need, use it for awhile and report on its positive and negative aspects.  In in effort to broaden its horizons, Gecko Time is taking the step of becoming a product reviewer.  This means that we will receive a variety of gecko-related products (which we don't necessarily need), and will endeavor to provide some useful information about them.  This requires us to think carefully about what we'd like to report about and how we plan to evaluate each product.  It's definitely more than a theoretical activity, because the box of products from Zilla has arrived: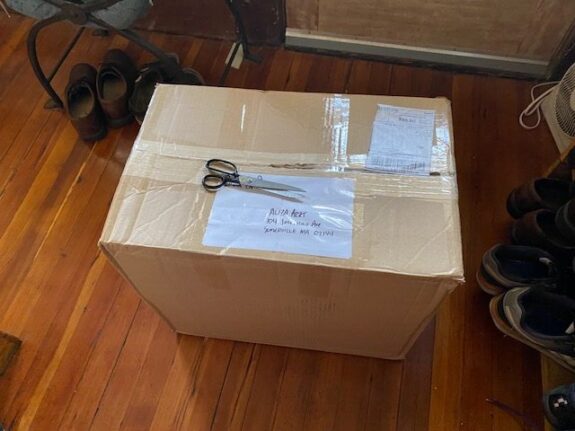 Even though I knew more or less which products were coming, I didn't really know what to expect. The size range led to some creative packing: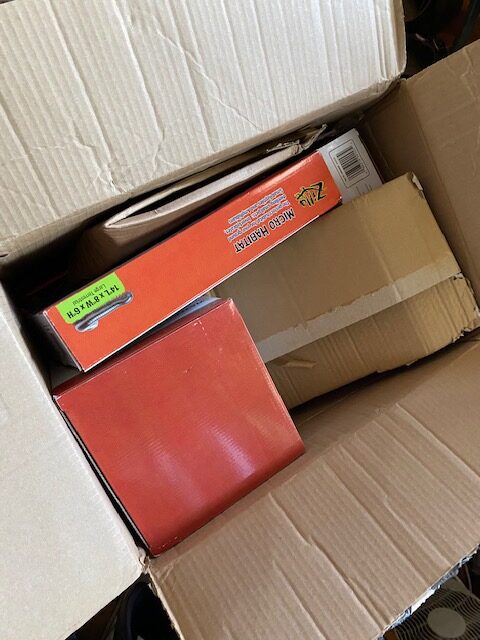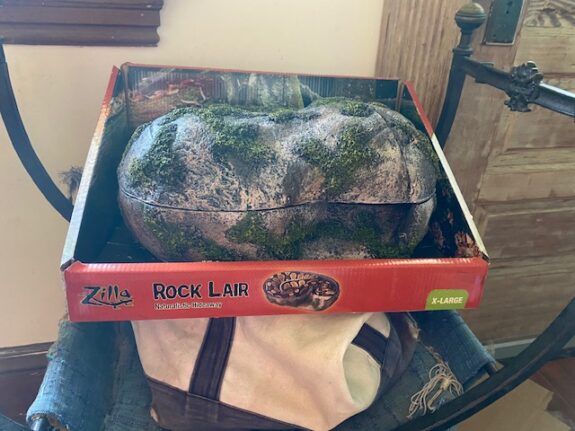 There was some cardboard filler added to help accommodate the very large item at the bottom:
With this array of lovely new products in our possession, we will attempt to review them during the coming weeks from the outside in: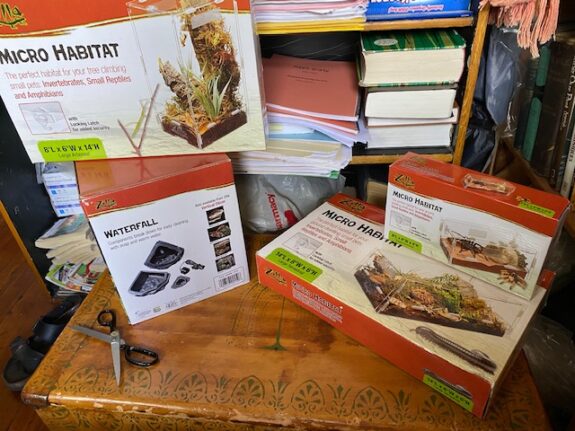 Initial Impressions
We plan to examine each product in its box to determine the following: Is the product labelled accurately? Is is easy to find its dimensions and recommended uses? When the product is removed, does it match the illustration on the box? Does it look like something sturdy enough to use? Are there instructions included, and, if so, how easy are they to understand?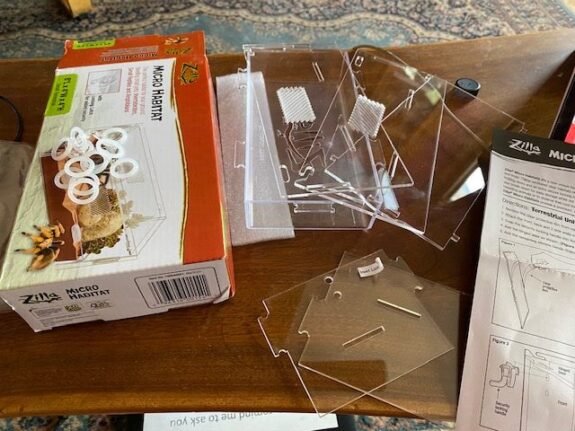 Actual Usage
The plan is to use each product for a few weeks before reporting the results. We will need to figure out how to use some items that we normally wouldn't need. For example, the smaller enclosures can easily house our smaller geckos, but safely transferring these geckos into the new enclosures may be difficult. We will plan to compare how the items we're currently using compare to the items we'll be reviewing. Every product has advantages and disadvantages and we're quite familiar with the disadvantages of the products we're currently using. One aspect of the review is to compare the positive and negative features of the new item with those of the items we're currently using and to decide which would suit us better in the long run. Another aspect will be to evaluate the extent to which the geckos take advantage of these items as compared to how they utilize the products they already have access to. We may need to call on some volunteers to use the products that are impossible for us to use.
Evaluation
Once the data has been collected, we will need to figure out how to share our impressions.  This is not a contest to see whether our current item or the item under review is the "winner".  A good reptile market features a variety of products serving the same purpose, many or all of which meet that need.  A reviewer's responsibility is to determine whether the need is met, in terms of durability, aesthetics and function. In addition, we want to understand how these projects will meet the needs of gecko keepers in particular, since they haven't all been designed with geckos in mind. With a 2-week trial window, durability will be hard to assess since some of our current items have been in use for nearly 20 years.  Of course, any item that doesn't survive for 2 weeks is obviously unfavorable.
We hope to provide some useful information about these Zilla products in the coming weeks and welcome your comments about your experiences with them.