The union of GMO (genetically modified organisms) and selective gecko breeding has borne incredible fruit recently! Artist and leopard gecko breeder Ben Bargen has given Gecko Time the scoop on his amazing work pushing the envelope of the leopard gecko morph.
Ben has gone beyond the accomplishments of everyone who is line-breeding for deeper and truer oranges with his production of the true tangerine leopard gecko.  The secret of the amazing tangerine lies in the unique eggs from which they hatch: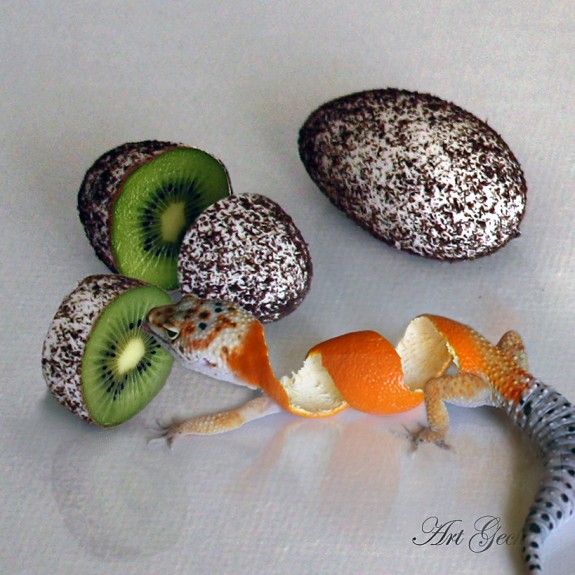 Of course, the search for the best orange doesn't end with an orange body.  Breeders have long been obsessed with producing the best carrot tails.  Ben has done them one better with his "true carrot tail" leopard gecko:
Ben admits to having been impressed by the recently produced "lemon frost" leopard gecko but has taken it a step further in his production of two lines of the "true lemon" leopard gecko: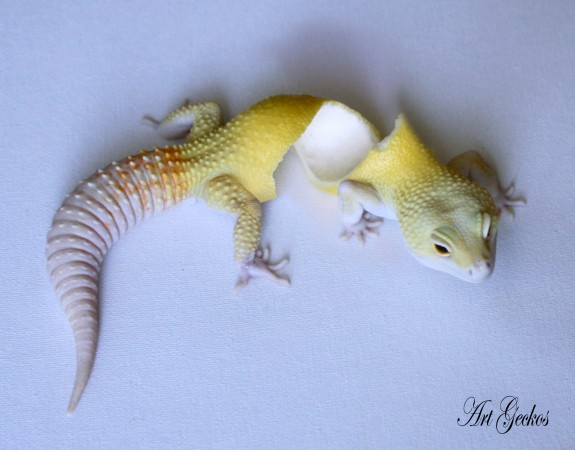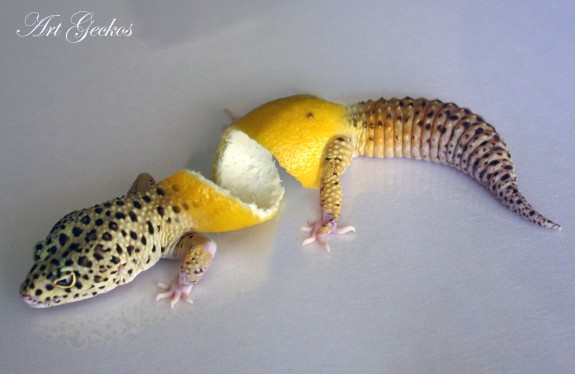 You may ask, after these superb developments, where else is there to go with leopard gecko breeding?  Ben has responded to the need for hobbyists to save on space and has also tuned in to the current craze for micro gecko species: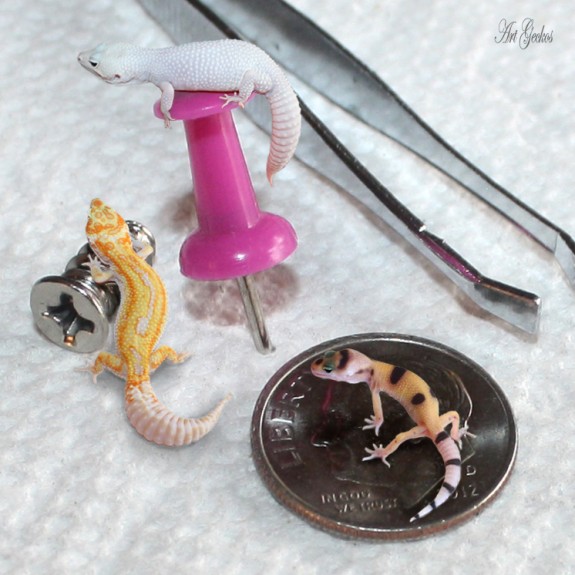 With these phenomenal accomplishments in only the first quarter of 2016, to what greater heights will Ben ascend?  Stay tuned to find out more in just about exactly a year.