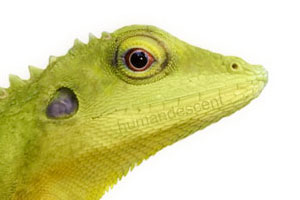 Two New Lizard Species Discovered
[ad#250]
It's is to the delight of the Gecko Time staff that we have the opportunity to share with you two newly discovered lizard species. These lizards are oddly familiar to a new morph of leopard gecko that we posted about a year ago. It seems though that now the lizards and birds have been getting a little too friendly.
Some were doubtful when we first heard of these new species but here are the photos to back it up:
[ad#sponsor]
MatthewVisit Website
I've been keeping odd pets since I was 14, keeping and breeding a variety of species from viper geckos to poison dart frogs. Now living in Georgia, working in online advertising.
For the past several years I've been breeding superworms for all my geckos. It's a fairly simple process and with some time and patience you can raise your own feeders.

We had the opportunity to interview Kevin of New England Reptile Distributors, asking him about the amazing Tokay Gecko morphs they are working with. Here is what Kevin had to say.

Breeding leopard geckos is relatively easy and rewarding. There are so many exciting images on the internet of gorgeous and unique animals that many of us get bitten by the breeding bug.