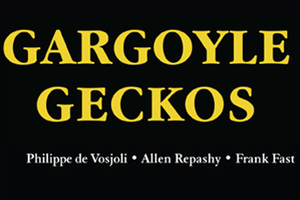 Review of Gargoyle Geckos by P. de Vosjoli et. al.
One of the classic books about Rhacodactylus geckos was published in 2003 by Philippe de Vosjoli, Allen Repashy and Frank Fast.  It quickly sold out and was soon outdated because of the wealth of new discoveries about the geckos of this genus.  The authors decided to write a new guide in several volumes, each volume dedicated to a different Rhacodactylus species.
In late 2009, gargoyle gecko keepers started posting on internet gecko forums wondering when the first of this series, Gargoyle Geckos, would be published. "Soon," they were told. 
"Soon" did not arrive until October 2013.  It is well worth the wait.
Gargoyle Geckos (by Philippe de Vosjoli, Allen Repashy and Frank Fast, published by Advanced Visions Inc., ISBN 978-0-9742971-5-6) is only 154 pages long but contains 170 color photos.  And what wonderful photos! Full body shots of gargoyle gecko morphs, eye shots, head shots and a few illustrations of gargoyle illnesses and deformities.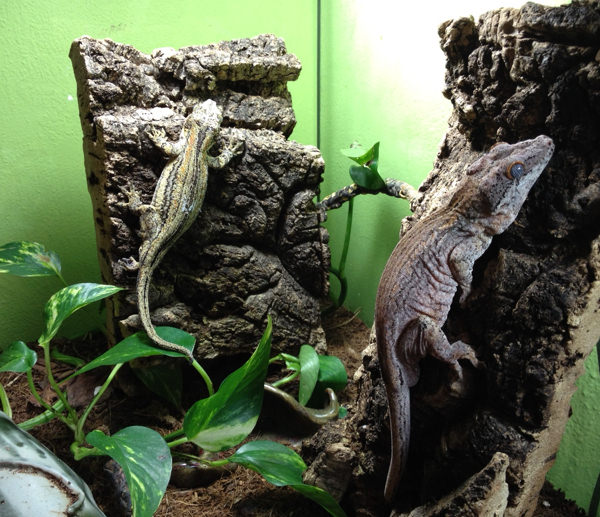 Photo of Aliza's Gargoyle Geckos
Although the book contains some basic care information, six of the 10 chapters are devoted to breeding and morphology.  In my opinion, this was a wise choice.  Basic gargoyle gecko care is relatively simple and can be found in multiple publications both on paper and on the internet. The true value of this book is in the information provided about gargoyle morphs and genetics.  As a gargoyle keeper and breeder, I had though I was fairly well informed about gargoyle morphs and genetics (though I admit I was surprised when my stripe x stripe pairing produced a reticulated offspring).  I learned a tremendous amount from my first pass through this book including: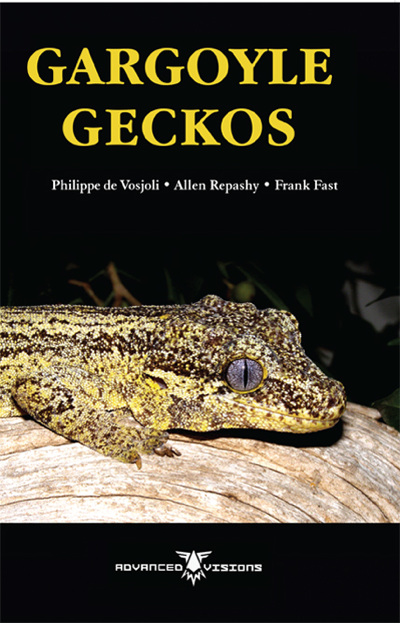 ♦ Gargoyle geckos are likely temperature sexed 
♦ The genetics of patterning opens the door for a multitude of new patterns besides the well-known striped, reticulated and blotched
♦ Snout length and eye color are other areas for development of interesting variations
Should there be any doubt as to the veracity of the last two points, Gargoyle Geckos includes many photographs to illustrate their assertions.  There are 12 photos (in 2 photo plates) alone of different eye colors.  The section titled "Color Morphs" contains 42 consecutive pages illustrating the range of gargoyle colors.
If your primary interest in a book about gargoyle geckos is to learn proper care information, look up a caresheet.  If you're curious about or fascinated with the huge potential in gargoyle gecko colors, patterns and body structure, buy this book!
Stay tuned for the next Rhacodactylus book due in March 2014: volume 1 of a 2 volume series about R. leachianus
AlizaVisit Website
Aliza is a home care speech therapist living in the Boston area. She successfully bred a variety of gecko species between 2005 and 2017. She currently cares for a large number of geckos as well as a few frogs and bearded dragons. Other interests which she pursues in her copious free time include work in ceramics, practicing aikido and surfing the internet.
For the past several years I've been breeding superworms for all my geckos. It's a fairly simple process and with some time and patience you can raise your own feeders.

We had the opportunity to interview Kevin of New England Reptile Distributors, asking him about the amazing Tokay Gecko morphs they are working with. Here is what Kevin had to say.

Breeding leopard geckos is relatively easy and rewarding. There are so many exciting images on the internet of gorgeous and unique animals that many of us get bitten by the breeding bug.