This year there's a bunch of new products we can't wait to try out. Some of them are not exactly 2021 Brand New but with COVID-19 delaying everything as it has, we figure each of these is still new enough to be relevant. It's really fun to see the Internet-of-Things make it to the pet industry. Specifically it's great to have the programmability built-in to our reptile products. I'm excited to see what happens when we start to see these products integrated together – i.e. a digital probe thermometer/hygrometer combo with display and optional feedback to a thermostat and/or humidifier. Or lighting that mimics sun and moon and can be tied into an I-o-T manager like Google's Nest products.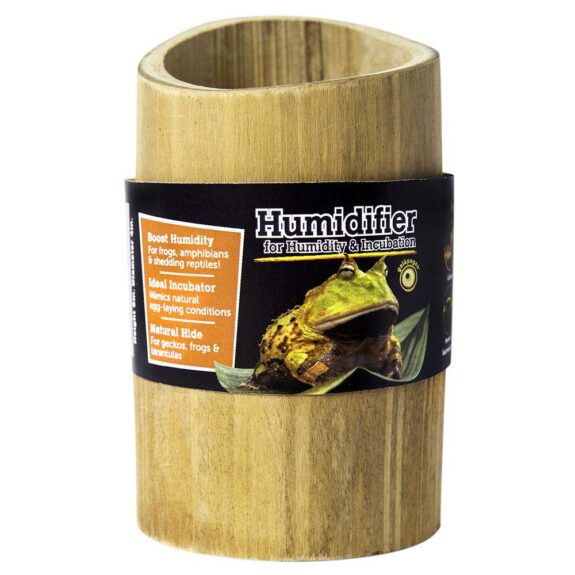 The gadgets are super fun but I'm always excited to see new ways they come up with mimicking our pets' natural habitats. This Galapagos Natural Bamboo Terrarium Humidifier & Hide is a natural solution to an issue many of us face – maintaining humidity. I like this product specifically because it's something you would find as-is in nature. It's something your pet might actually come across if it lived in its native environment. Aside from adding huge points for natural appearance, the diverse functionality makes this a nice hide or food or water bowl to have on hand for almost any gecko.
The Zoo Med Environmental Control Center is one of the electronic gadgets we're super excited to try out (hint, hint, nudge, nudge, Zoo Med)! Having all my enclosure devices on one power strip with feedback, timer, and up to 1000 Watts! It looks as though Zoo Med thought of it all with this one. It should be available in the next couple months according to their social media teams. This could be very promising in terms of managing an entire complex system with a single remote. I like that they chose their own remote here as opposed to an app. Apps become outdated and require a lot of resources to keep up-to-date for all our new-fangled phones. This drives up the price of the product. Anyway, I haven't seen much on the price point to expect for the Environmental Control Center  but Zoo Med should have some exciting answers for us soon (like where we can buy one)!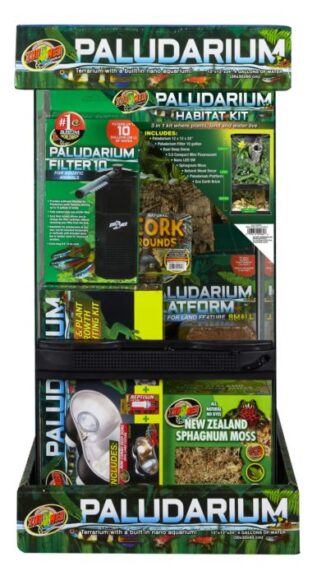 I know you're probably thinking what's so great about this kit? Well, there's a lot of things I like about it so thank you for asking! Before we had the Zoo Med Complete Paludarium Habitat Kit putting together these materials and making them all work together required many trips to different hardware and gardening stores. Zoo Med has a solid history of making good kits (not all are great) and this is another example of that. The best part is this makes the hobby that much easier to access for people just starting out. It simplifies the research and the build process and puts you that much closer to the fun part – adding your geckos. These kits are reasonably priced and you can usually find them on sale during holidays or on special, sold with a gecko or frog.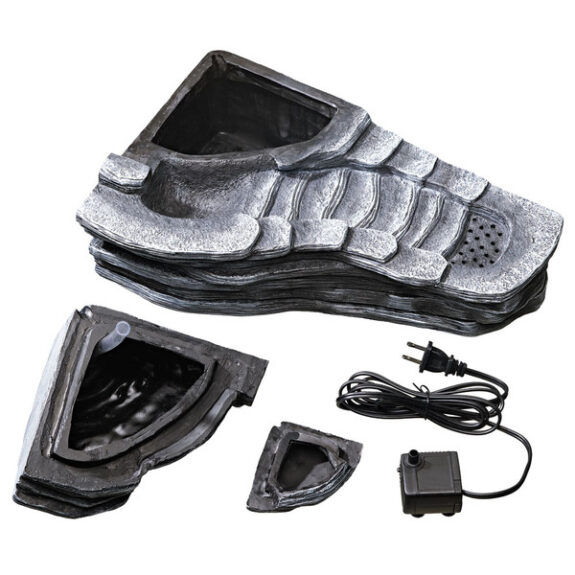 I like the new Zilla Waterfalls for some of the same reasons I like the paludarium kit above. These tidied and simplified products make our lives a little bit easier while still giving us what we want. A waterfall is a notoriously hard thing to add to an enclosure build – let alone adding to an existing enclosure setup. Well, Zilla made this type of addition much easier by designing these little waterfalls. Adding one of these gives you the instant gratification that is running a waterfall for your geckos. The sound, the humidity, the sight of moving water all add next-level ambiance to your enclosures. I'm expecting these to be priced at $50-100 which is nothing to shake a stick at, BUT for something that includes all you need and makes the process painless, that's not too much to ask.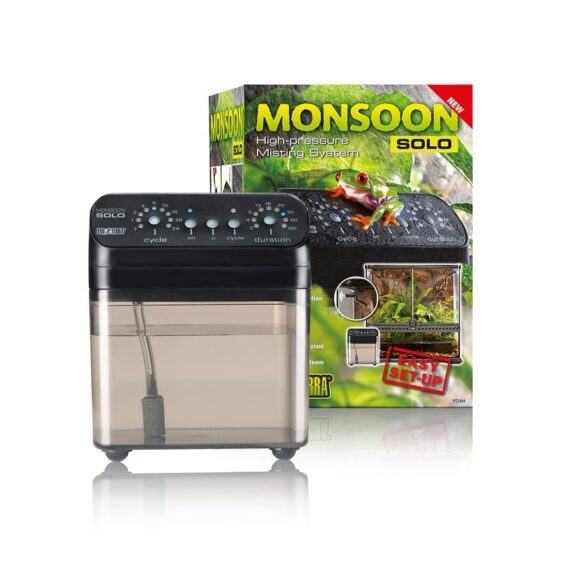 The Exo Terra Monsoon Solo High-Pressure Misting System is a clear competitor for the industry standard which is Mist King systems. I like the ease-of-use and setup that they've clearly gone for here. The price point feels about right for a system of this size. At the time of this writing you can find this unit for about $100 (plus shipping and tax). The best part of this mister is the built-in timer that allows you to basically set it and forget it. Pretty nice for a single enclosure that needs extra humidity without fussing with a hygrostat and hygrometer. The main concern with a mister of this size and price point is keeping it clean and operating correctly. It simply isn't cost effective enough to fix units like these. If I was able to get 3 or more years out of a unit like this, I would be happy with my investment.
These are some of the products we're excited to try out this year. I'm a big fan of gadgets and gizmos and I heartily welcome the transition to automation the hobby is making. The industry is catching up digitally and it's fun to see things like LEDs and computers enter into our reptile keeping.
What are you excited to see in pet stores this year? What gadgets are making your life easier and your geckos healthier? Let us know in the comments below, we'd love to hear from you!