This is our second installment of our Beloved Gecko series and features a photo and video essay about HJ Rudy's famous leopard gecko, Spider:
My leopard gecko that I love is a genetic DWARF. I hatched her in 2008. She is the longest living dwarf I have been able to find. Other genetic dwarfs I found only lived a short time. The longest-lived found so far was only two to three years. Most were much less. Like weeks.
My " Spider " has been fun, and very popular. Popular right from hatching. There were many offers to purchase her at first sight. Although she is driving a much smaller Gecko Machine, she is active, and holds her own at catching prey, although I hand feed her roaches.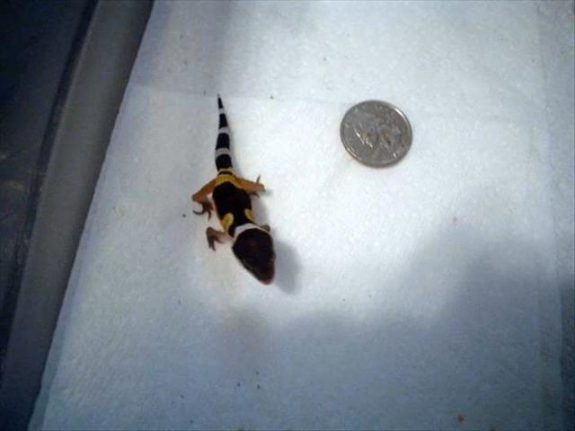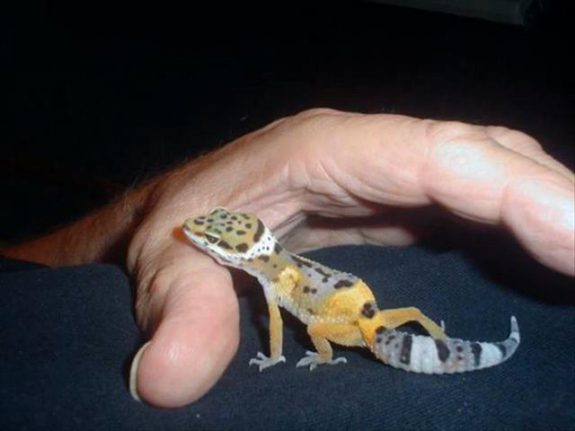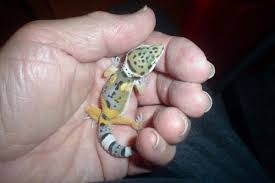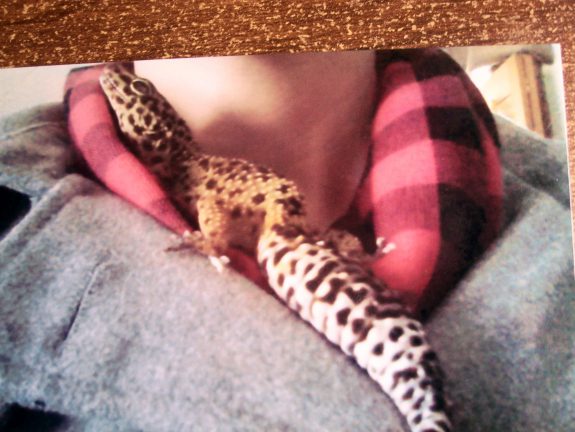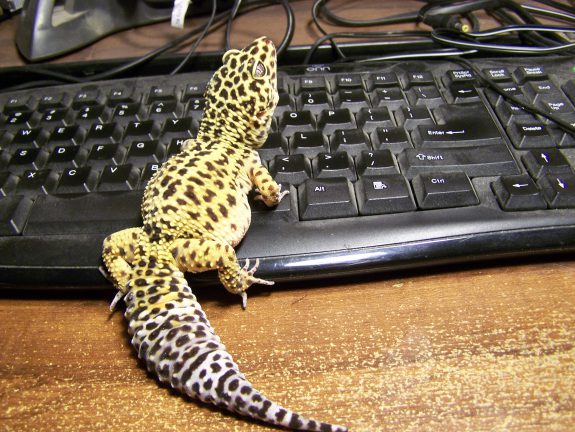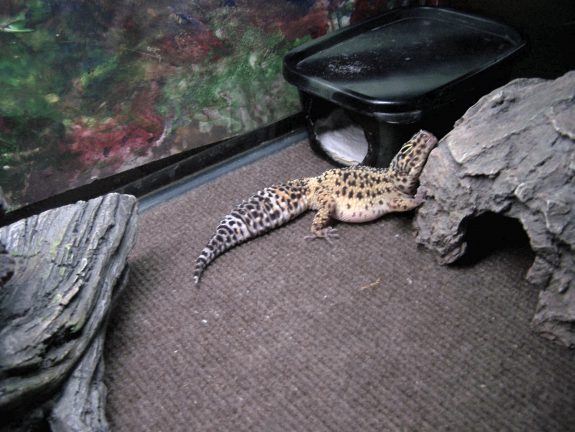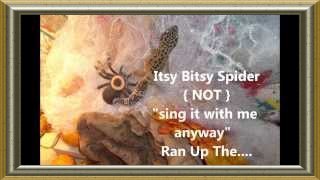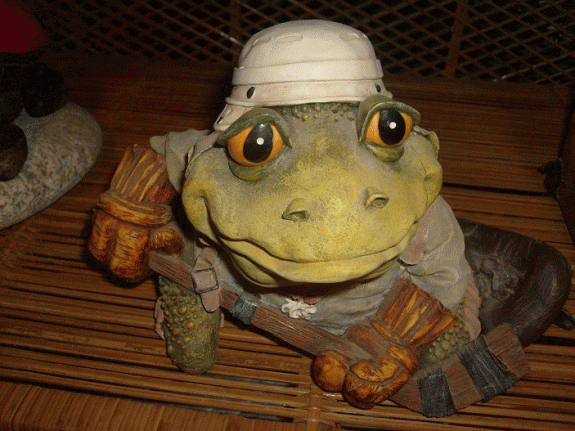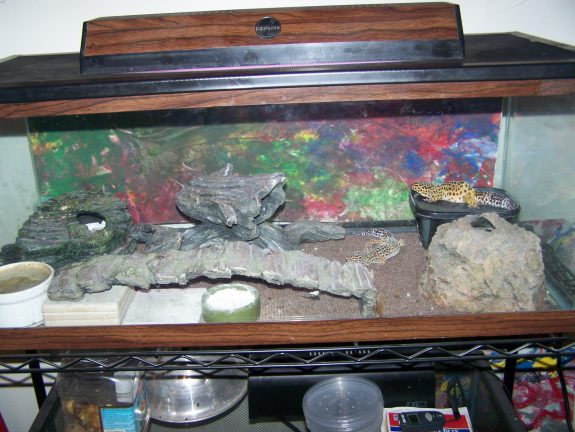 Here's some Spider magic:
THATS ALL FOLKS >>>>>>>>>Ha-ha-ha-ha!