[ad#Txt Link Box]
This article is an example of how an incubator can be simply made by using an inoperable compact refrigerator. It is by no means the only method. I highly recommend using a good quality thermostat as opposed to a rheostat for your temperature controller.
I used the following to make this incubator:
1 Compact refrigerator.
1 Prewired Helix DBS1000 Proportional Thermostat, Herpstat
Digital Proportional Thermostat (recommended) or Pre-wired Johnson Controls Thermostat, Ranco ETC-111000
1 Foot of 11″ Flex Watt heat tape.
1 Six foot cord.
1 Pair Flexwatt – Clip Sets for Heat Tape.
1 Pair of insulators.
Electrical tape.
Foil tape.
[ad#sponsor]
I began by removing the clamp holding the power cord on the back on the refrigerator.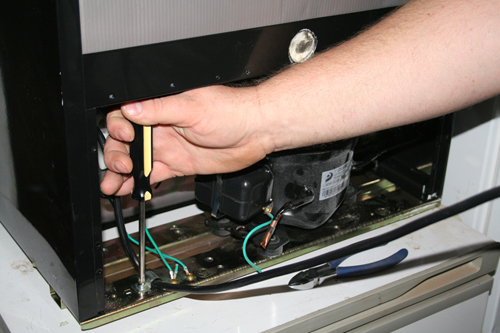 I then cut the wires and discarded the cord as it was no longer needed.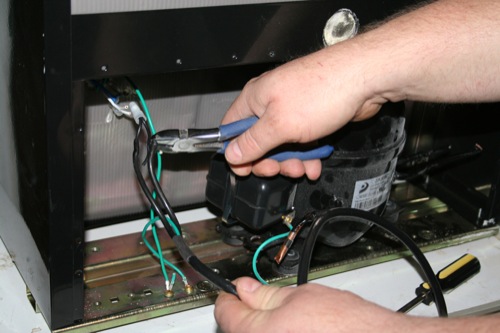 I have also removed the excess wiring to the compressor and internal controls to clean things up. I did not remove the compressor from the refrigerator. Cutting the lines and removing the compressor should only be done by a qualified professional who can remove the refrigerant in a safe and legal manner.
After removing the shelving for better access, I ran the wires for the heat source and temperature probe through the drain hole near the back of the refrigerator.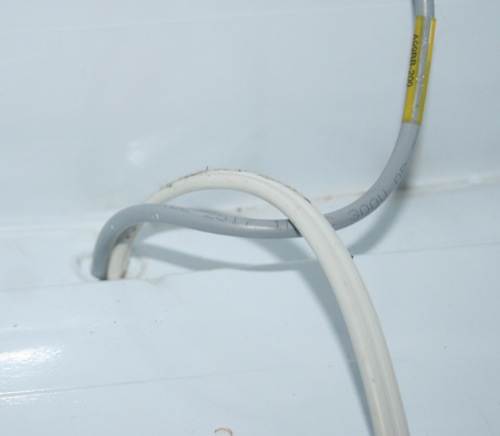 Things get a little tight here, so be patient and careful not to break any wires. I put a little petroleum jelly on the wires to help them slide more easily.
I found mounting the temperature probe from the thermostat where the temperature probe from the refrigerator was originally located to be convenient for me.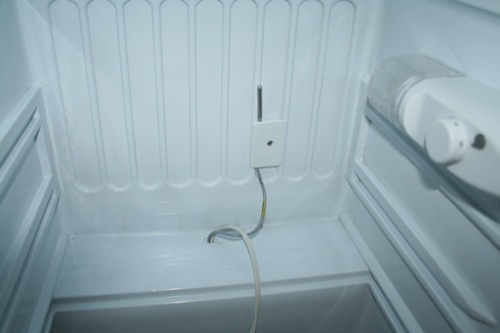 Next I connected the power cord to the flexwatt heat tape using the clips and insulators. I then covered the connections with electrical tape for added safety. The heat tape was then installed on the bottom of the compact refrigerator, beneath the crisper drawer, using foil tape.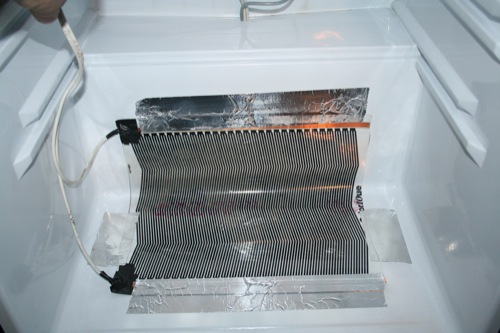 The wires were then taped  temporarily with electrical tape to keep them in place until I was sure I was satisfied with their routing. I have since re-taped the wires using the foil tape.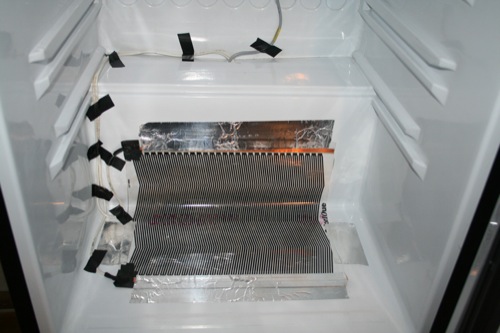 The shelves were reinstalled at this point to  check for interference with the wires.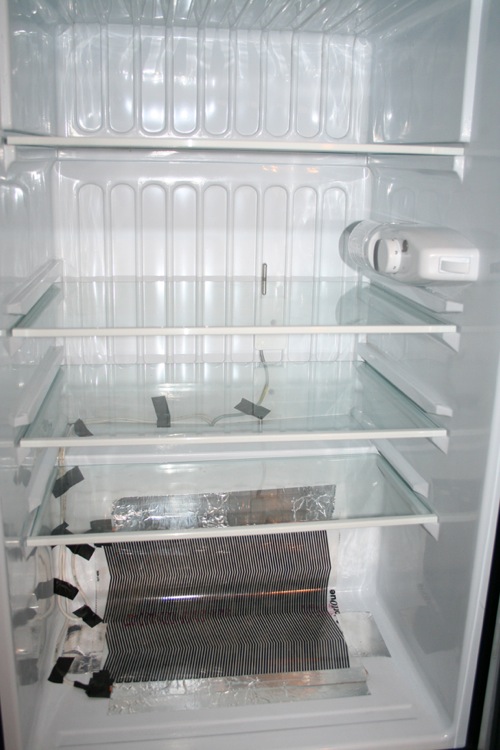 The crisper drawer was then filled with a combination of gel packs (photo 13) and water bottles.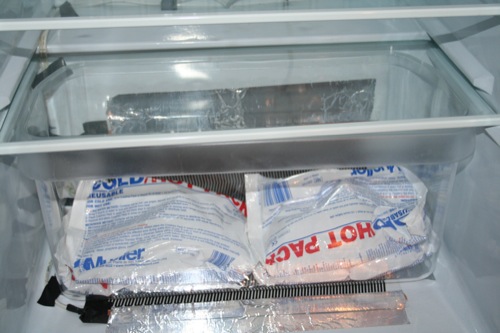 By adding a fairly large volume of material directly over the heat source you help to eliminate the severity of temperature fluctuation caused by simply opening the door. It also serves to help maintain temperatures during power outages.
Plug the heat source into the temperature controller, and the controller to a convenient power outlet. Allow a minimum of forty eight hours for the temperatures to stabilize before adding eggs.
Here is a photo of the incubator in use.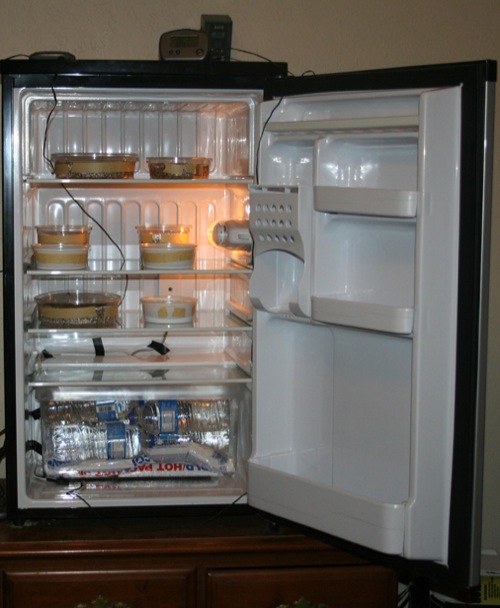 Used compact refrigerators can be obtained fairly cheaply by looking in the classifieds of your local paper, craigslist, or freecycle.
Enjoy your new incubator.