Field herping can be enjoyable even in your own back yard.  However, the opportunity to observe reptiles in an exotic locale, in this case Iran, home of the leopard gecko, is exciting and unusual.  Karsten Griesshammer from Germany had this opportunity recently and agreed to an interview about his experiences:
 Tell us a little about yourself and your interest in geckos. 
I started keeping herps in the early 1990s and nothing has ever been able to stop me from doing so. My fascination with reptiles led me to study biology, where I received my M.Sc.. My main focus is on lizards and I have  bred about 50 species in the past. I did some projects in the world of herpetology and was (co-)author of articles and books. After breeding leopard geckos on a larger scale for several years, I have reduced the amount of animals and diversified my breeding stock. Today I work as a medical and regulatory affairs manager and spend most of my free time with my geckos and – whenever possible – in the field to see them in the wild.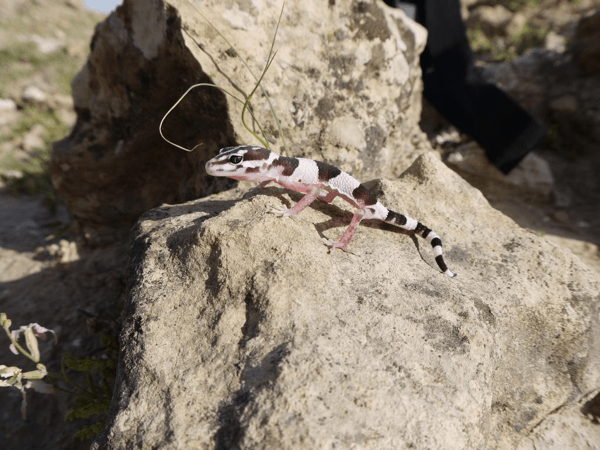 How were your able to arrange this trip to Iran? 
It was during the Christmas holidays in 2011, when herpetologist Dr. Gunther Köhler called me and asked if I would like to arrange a little expedition to Iran with him. Dr. Köhler and I wrote a book on leopard geckos and we were both very curious to get some firsthand experience of their habitat. Since Dr. Köhler had primary scientific contacts in Iran, and the country has a diversified herpetofauna, we  chose this country for our journey. Iranian herpetologists helped us a lot with organizing the trip while we applied for our visas and booked our flights.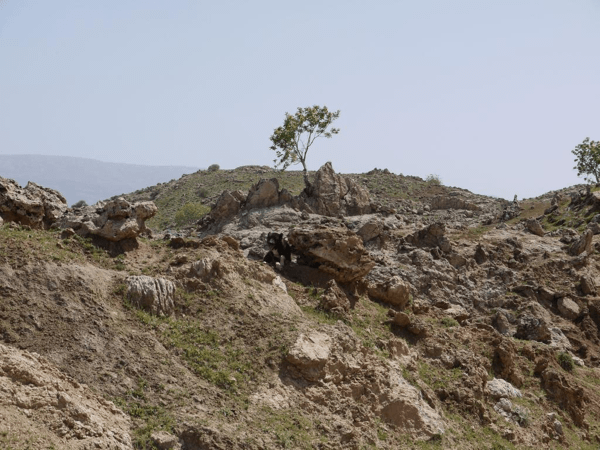 Where did you travel in Iran, and with whom? 
Gunther and I landed in Shiraz, the capital city of Fars Province in the Zagros Mountains. Massoud, a very talented Iranian biology student, and a driver picked us up. From there we  four drove 5,000km by car through the Fars Province and the Khuzestan Province that shares a border with Iraq. Both provinces are geographically dominated by mountains and  have access to the Persian Gulf. The altitude difference between the mountains and the sea creates very different habitats that are ideal for many reptile and amphibian species. The hospitality and friendliness off the Iranians was second to none and we enjoyed some very warm interactions during our journey. The character of a country is always determined by the people, not what the politicians say about it.  I personally think that this is something that should never be forgotten.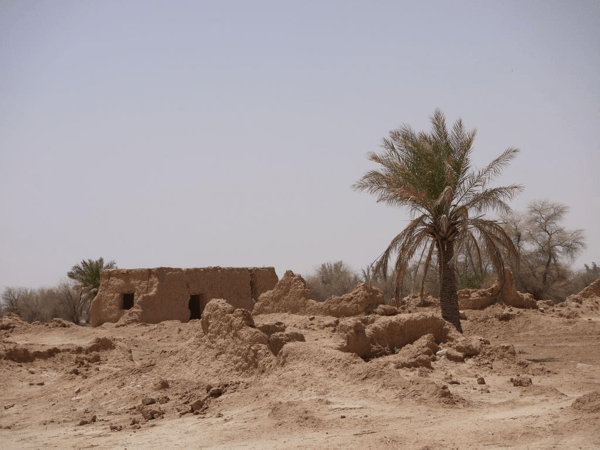 What herps did you see?
We found more than twenty reptile and amphibian species including seven gecko species like Tropiocolotes helenae, Bunopus tuberculatus and Asaccus griseonotus. I will probably never forget finding Uromastyx loricata in its natural habitat. It was a steppe-like environment, adjacent to agricultural areas. Finding half a dozen of these impressive Uromastyx sitting in front of their self buried caves was quite an experience. They really are an awesome agamid species! Spotting foraging poisonous snakes is also always amazing.
In the wild, you get a very good feeling for the adaption of the species to their natural habitat:
The Asaccus we have found lived on rocks and hid in gaps. Their long legs with the funny shaped feet help them climb on the surface of the rocks and their dorsal-ventral flatness helps them to escape to very narrow hiding places, where other animals can't reach them. A leopard gecko is ground dwelling and uses various other survival strategies – therefore their body shape is quite different.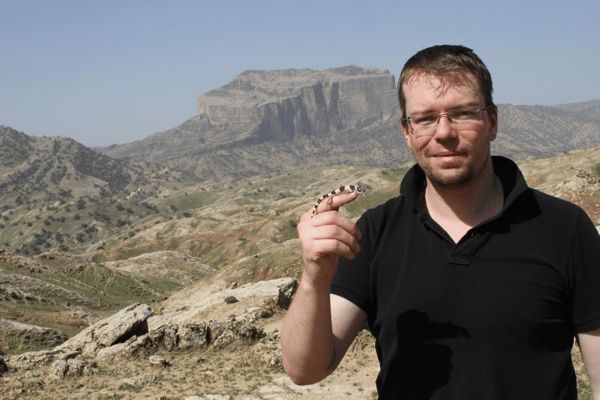 Tell us about your experiences in Iran with leopard geckos and the related species, Eublepharis angramainyu.
A herping journey is packed with amazing experiences and it is very difficult to pick only a few of them! One of the most thrilling experiences was the leopard gecko hunt itself. We travelled to Iran to see them in the wild- but we failed to find them! We used a lot of original literature with GPS data but even we three experienced biologists were unable to spot one, no matter how closely we were looking and how many rocks we flipped — nada. A guy working on the street asked us if he could help us with … whatever we were doing there. We showed him a picture of a leopard gecko and we were more than happy to hear that he not only knew this gecko but even knew a locality not far away, near a small village. This sounded fantastic and we drove there. It was a lesson to learn, that "not far away" can mean 4-5 driving hours away. We travelled dirt roads that our car was not made for, but our driver did an amazing job and drove us safely to the village. It consisted of two small houses and a much bigger goat pen. We were warmly greeted by the family that lived there and showed the father a picture of a leopard gecko. He was well aware of them, warned us that they are poisonous- and told us that we were one month too early. He normally does not see them before May. We were very disappointed, but – as the night was approaching quickly – had no other option than staying the night in our tents. When it got dark, Massoud and I were searching half the night and found lots of reptiles- but no leopard gecko. It was just shortly before returning to our tents, when I suddenly spotted movement behind a rock. I focused- expecting another Tropicolotes – but saw a young leopard gecko instead! I managed to catch him before he was able to escape under one of the very heavy rocks. And there I held it in my hands: the purpose of our journey. I was overwhelmed and called loudly for Massoud. But he did not show up—as we were quite far away from each other. So I called him as loud as I could- but instead of Massoud, the father of the shepherd-family showed up, holding a rifle firmly in his hands.
I was very happy when Massoud arrived and translated — the shepherd had heard my screams and thought a bear was attacking me so he wanted to save me. After this adventurous night, it was great when the shepherd woke us up with freshly baked bread and cheese from his goats that we ate together outside while the sun was rising.
We found Eublepharis angramainyu in the mountains at 850 meters and the habitat is not like most hobbyists expect it to be. It is not "sandy" at all.  The soil is hard-packed clay, rocky and there are also quite a few dry adapted plants. In small caves we found some zagros-newts/ Neurergs kaiseri, telling us that the region will not regularly dry out completely.
Is there any advice you can provide about field herping in a locale far from home? 
It`s fairly simple: Prepare. Prepare. Prepare.
Finding some of your most favorite reptiles in their natural habitat is an awesome experience that is hard to describe. And if you ever have the honor to enjoy the hospitality of locals, you will experience moments you'll never forget.
But it is not necessarily as easy as it sounds: If you don't do your homework, chances are that you will not find any reptile, but lots of trouble instead.
Accidents, unwanted contacts with authorities (among other inconveniences) can and will happen at some times. You really have to be prepared for as many unpleasant surprises as possible. Read as much as you can about the country you are going to and learn at least some important sentences in the local language. Even survival and first aid courses can be handy. The best advice I can give is to start the journey with experienced field herpers and whenever possible with a local guide.
I don't want to be overcautious and adventure is also a part field herping- but never forget to use common sense, use the right equipment and never start without the help of an experienced person. If you want to start on your own: there are great "beginner`s countries" where you can get first experiences along the regular tourist destinations.
For more photos check out Karsten's Facebook group: Leopard Gecko Wild Types.