It's a well known fact that Lygodactylus williamsi, commonly known as the electric blue day gecko is a highly endangered species due to shrinking habitat in its native Tanzania.  In addition to the brilliant blue coloring of the dominant male and the engaging behavior of these geckos, many reptile keepers are eager to breed them in order to establish a reasonably sized, genetically diverse population of L. williamsi in captivity in order to preserve this lovely gecko.
What's Being Done
For the past 5 years or so, there has been an effort to register as many L. williamsi in an international studbook in order to track individual specimens and breeding pairings.  Information and discussion about this effort can be found on the Geckos Unlimited forum here and here.  The registration forms for the studbook are available online in English and Dutch.
In the interests of educating gecko keepers about L. williamsi, Gecko Time has published several articles about keeping and breeding them.   In addition, our Three to Get Ready series focused on the Lygodactylus genus in April, 2013.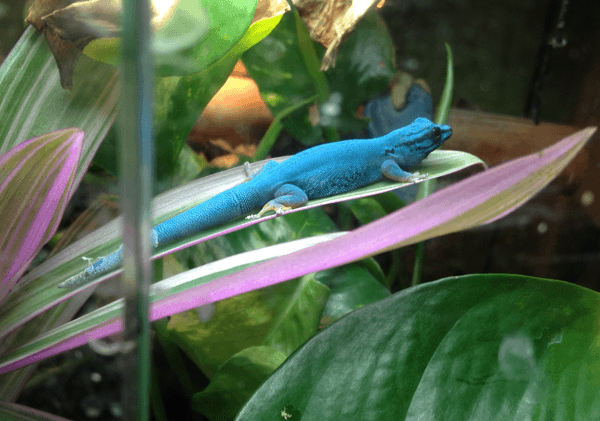 A New Plan
As a (very) new L. williamsi breeder myself, I have already been getting queries from people about acquiring not-yet-hatched offspring, even though I am carefully not counting my eggs before they hatch.  In order to maintain a healthy captive bred population of L. williamsi, it's essential that inbreeding be kept to a minimum.  Consequently, breeding geckos of the same parentage to each other should be seriously limited. Even when there's a clear desire to obtain an unrelated pair by buying geckos from different sources, there's still a chance that the geckos will unknowingly be related. 
Consequently, I have started to collect information about L. williamsi breeders in the United States, where I live, in order to facilitate interested people being able to obtain unrelated pairs for breeding.  To that effect, breeders are being asked four simple questions:
Where/who do your breeders come from?
Where are you located?
Are you willing to be contacted by people interested in purchasing offspring?
How many offspring did you produce in 2013?
This article is a call to all L. williamsi breeders in the United States to answer the questions in the Response Box below.  The information will assist those interested in obtaining L. williamsi for breeding purposes to find unrelated animals, hopefully from sources geographically near to them.  Gecko Time hopes to publish the list once it's established, assuming we get permission from the responders to list their information.  Otherwise, the information will be made available to interested people on an individual basis.
Please fill out the box below with the answers to each of the four questions listed above and stay tuned for further developments.