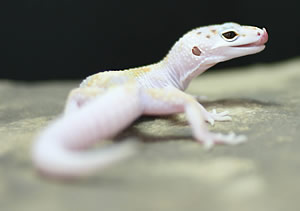 March Gecko Photo Contest
Gecko Time is pleased to announce it's first photo contest! The gecko world thrives on photos. They make us smile, they inspire us, and sometimes even help us sell a gecko.
We thought the community would enjoy getting a chance to show off their best shot!
The Rules
Photos must be at least 400×400 pixels in size. You are only allowed to submit one photo per contest, so pick your best one! Submissions are open from March 11th to March 18th. The photos will be posted on March 23rd for voting. Voting will be open for one week.
Oh, and make sure that YOU took the photo you are submitting.
How about a prize for the winner
The winner will be able to choose one of two prices: 1,000 mealworms or two months of advertising on Gecko Topsites, a value of $40!
Submit your photo
Send in your photos! Give us your name and email so we can credit you for the photos we post. Also, give us your best title for the photo you would like to send in!
UPDATE: Photo submissions are now closed. We will be posting the photos for posting on Monday.
Help us spread the word!
Since we are new on the block we could use your help spreading the word about this contest. Email your friends, instant message your buddies, and call your pals. If you have a website then consider putting a link in your news section to this contest. Lets work together and make this contest a hit!
MatthewVisit Website
I've been keeping odd pets since I was 14, keeping and breeding a variety of species from viper geckos to poison dart frogs. Now living in Georgia, working in online advertising.
For the past several years I've been breeding superworms for all my geckos. It's a fairly simple process and with some time and patience you can raise your own feeders.

We had the opportunity to interview Kevin of New England Reptile Distributors, asking him about the amazing Tokay Gecko morphs they are working with. Here is what Kevin had to say.

Breeding leopard geckos is relatively easy and rewarding. There are so many exciting images on the internet of gorgeous and unique animals that many of us get bitten by the breeding bug.