This is my computer corner. I love having a little jungle in my house – and on my desk at work – a rest for my eyes from the computer, and a little chance to escape to another small world for a bit…
My Cuban false chameleon is my screensaver.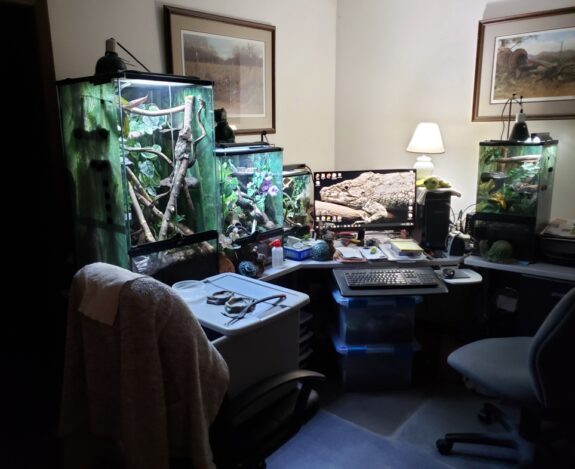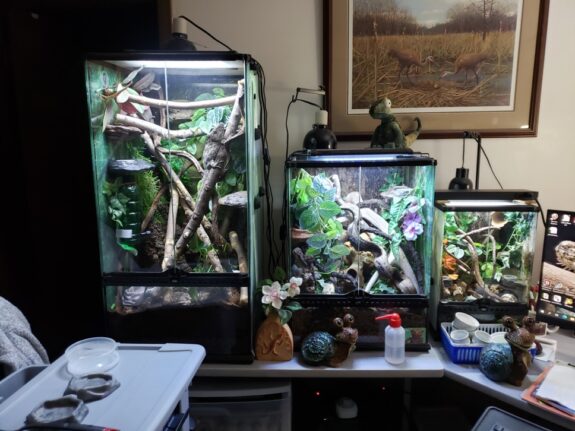 This is my Cuban false chameleon – TBD (Tiny Badass Dragon),
my crestie, TAD (Tiny Ancient Dinosaur)
and Bauer's gecko, OhGee (Office Gecko)
Roach motel on the lower left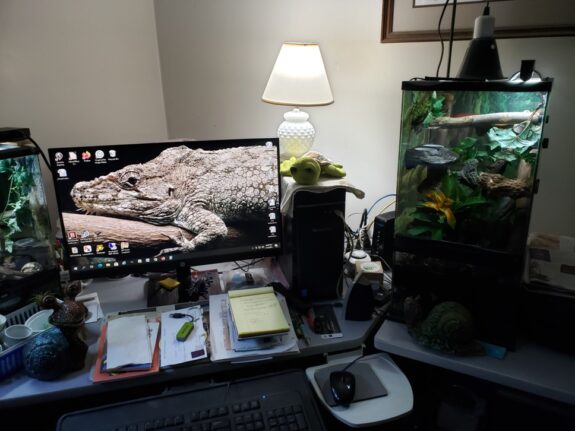 This is my gargoyle in the tank on the right, Hidey (which she does most of the time)
And underneath the keyboard, my garden snail, S. Cargo, and my
leopard slug, Louie V. Slugger.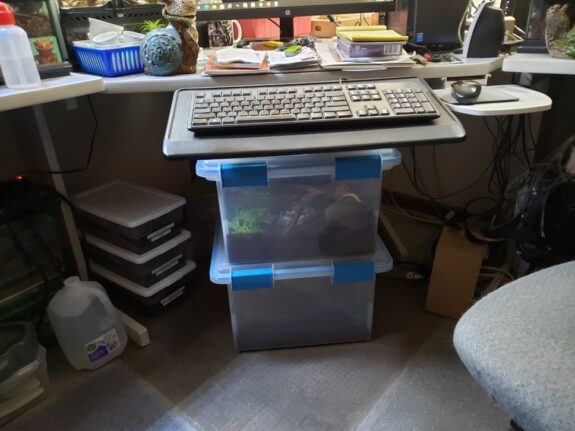 I find that I like making small terrariums, even if there's nothing live in them!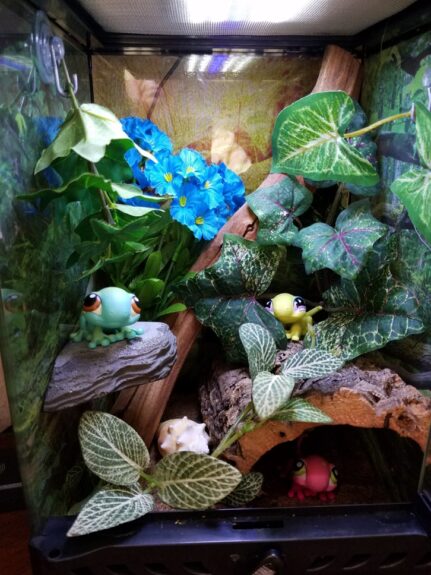 This is my desk at work – OhGee (Office Gecko), my Bauer's gecko, was there for a while, until they closed for a bit due to Covid. Now he's back at home. But he was quite the conversation starter while he was there!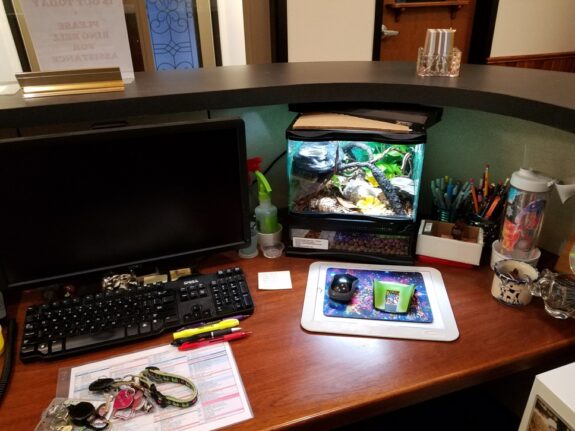 I look forward to seeing more of how people enjoy their reptiles!
Eileen Lankow
East-central Wisconsin