In a nicely furnished lounge somewhere in the UK, lurks a cherished reptile and invertebrate collection.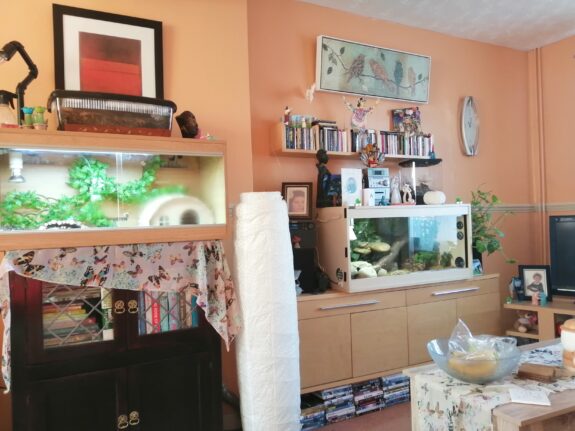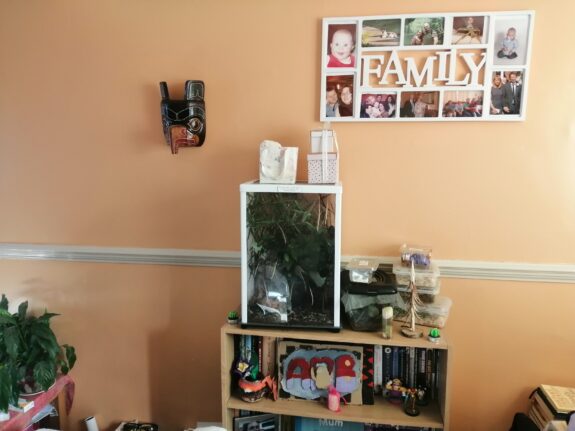 This is a carrot: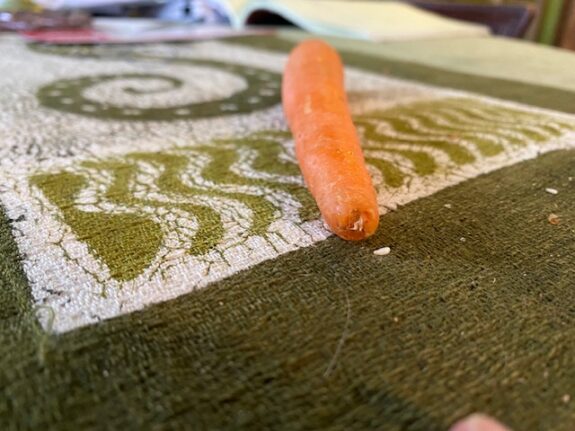 This is Carrot: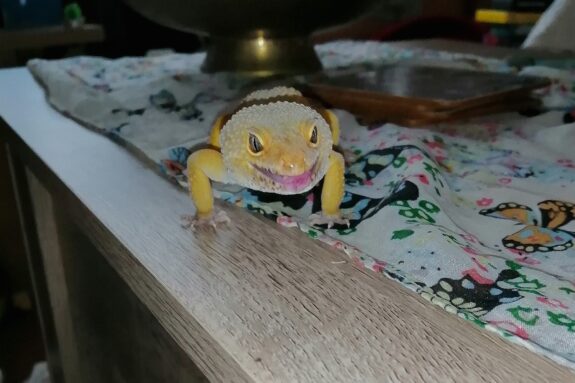 My confidence in keeping exotic pets has grown as has my collection though it's small compared to others. I had always wanted a reptile but felt overwhelmed by all the set up requirements and needs of the gecko. However after doing lots of reading and joining the gecko forum I felt that I could successfully keep a Leopard Gecko and got one in February 2020, a male, and named it Carrot. Carrot and I have become best buddies. Carrot lives in the lighter colored small vivarium above.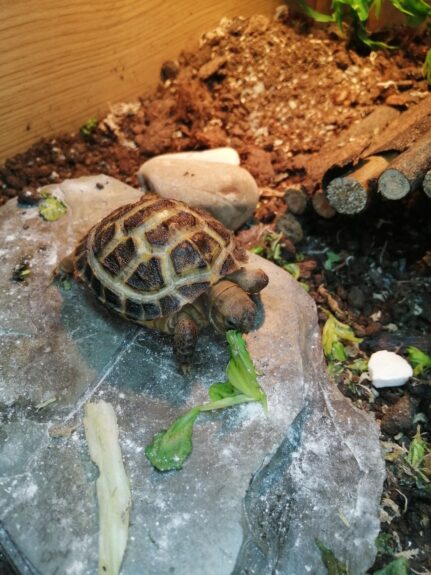 One of our newest residents is Felix, a juvenile Horsefield Tortoisewho joined us in December 2020. He lives in the large, darker vivarium above.
Then there are the tarantulas, who occupy the smaller vivs.
On top of Felix's viv lives Del toro who's a male Lasiodora paraybana tarantula.
Here is Del toro washing his cricket before eating it, a new behavior for him: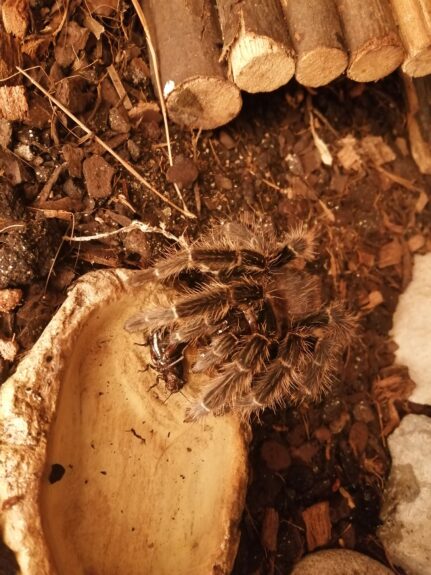 Carrot has his own pet tarantula as well. Curly Jo the female Tliltocatl albopilosum lives above him.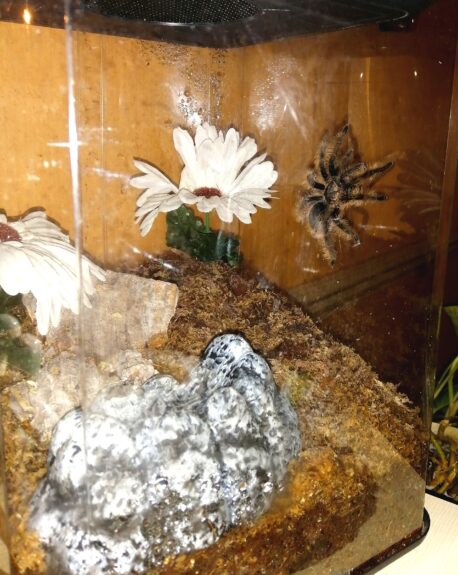 Who knows what's next for our reptile and invertebrate family?