[ad#superworms]
"Should I buy off the Internet or shouldn't I?"
The geckos look great, the price is great, but how do you know the dealer is reputable? How do you know the animals are fairly represented in the pictures on the web page?There are a few steps you can take to insure a fair, honest transaction.
Know what you're looking for
First, you must be clear on what your goals and desires are before searching the web. Will you be looking for a family pet, an animal or two to add to a display enclosure, or will you be setting up to breed geckos? How much space do you have? Some geckos need more care than others — how much time do you have to devote to a gecko?
What is your budget? Will you be looking for young animals you can watch grow up or would you prefer a mature animal?
Are you considering high end designer morphs or would you like to start with less expensive versions of the same animals?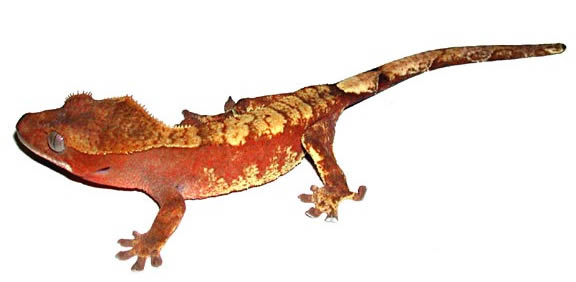 Once you narrow down the specific type, size, quality and quantity of animals you wish to purchase, you need to determine a vendor/seller to buy from. There are several ways to do this. First, select a search site such as Google or Yahoo and type in the name of the animal you are interested in, such as "crested gecko for sale". A number of results will come up. Check several out. Look at their Available/For Sale pages. Are the animals offered what you are looking for? Take a look at their Collection/Breeder page. How are their colors? Get a feel for what each breeder has and is offering.
Another source of animals for sale is classified ads. You can locate these using a web search site as you did before. Usually these classified sites have a huge selection of animals available. Finally, another great resource of available animals is discussion forums. Again, using Google or Yahoo, key in the animal you are interested in and the word forum. Page through the forum pages and you should find a For Sale or Classified section.
Now that you have your list of sellers, how do you pick one? Price will be one factor of course, but don't use this as the only, nor the most important criteria. With internet sales, the buyer completely trusts the seller with their money hoping the animals they purchase live up to the pictures and description provided on the seller's web page.
Don't make assumptions about terms
Always check the seller's TERMS page. Make sure the terms are fair for you. Conditions should always include the delivery of a healthy, live animal. The best way to build confidence that your purchase will meet your expectation is to determine if the seller has credibility from past transactions.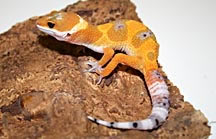 You can certainly check the seller's web page for testimonies of past purchases. A better, non-biased method is to go back to a resource you just used — the gecko forum. Search for the seller's name and their business name. There may be posts or threads discussing past purchases with the seller. As well, there are a few great Board of Inquiry or Complaint threads in these forums. One of the best is on Fauna Classified. By far, the most important considerations for any Internet seller is their good name. The sellers that plan on being in business for a long time understand this and do everything they can to maintain their good reputation.
Check the forums
Another thing you can and should do is ask within the forum. It is not ethical to post threads in these forums questioning the quality of a breeder or seller but if dealt with on a one on one basis, most forum members will be more than willing to share good experiences about breeders. This exercise will take some time. However, the time you spend on this task is clearly valuable, not only for the purchase you make now but in the future as well.
I would say the number one reason an on-line purchase fails to meet the buyer or seller's expectations is miss-communication. Whether dealing with sellers via e-mail or by phone, it is imperative that you let them know what you are looking for- size, color, male/female, etc. As much as they would like to, without this knowledge there is no way a breeder can fulfill your needs. You should also ask questions regarding the husbandry of the animal you will be purchasing:
What is it currently eating?
What temperatures is it being kept at?
Does it have any special needs?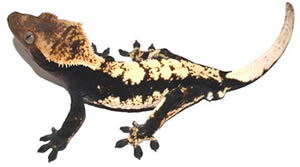 Communication also means understanding shipment costs, dates, and times. Shipping costs vary greatly on orders. A single animal could be shipped for as little as $30 or as much as $100. Winter orders, larger orders, and long distances between seller and buyer will certainly increase the costs of shipment. The seller, if they have shipping experience will be able to determine the costs and the best times to ship. Usually shipments on Thursday or Friday, or extreme cold or heat are avoided. If any issues exist with a shipments made Thursday it could delayed for whatever reason and could sit in transit over a long weekend.
Shipments should always be next day air. Confirm this with the seller. Also, make sure they provide you with the carrier name and a tracking number.
When the shipment comes in MAKE SURE SOMEONE IS HOME TO ACCEPT THE PACKAGE. This is so important. The animal has been in a deli cup, in a box for at least a day and needs to be taken out, examined, and acclimated to their new home. The gecko may need to be hydrated right away as well. If there are any issues with the animal at all, get in touch with the seller immediately. A reputable seller will completely stand behind his or her animals.
I was also a bit leery of purchasing animals on-line when I first became interested in keeping and breeding reptiles. However, after years of purchasing animals using the web, I can easily say that each transaction has been a pleasurable and exciting experience.