The ancient Roman satirical playwright Juvenal declared in one of his plays "Give them bread and circuses!" (panem et circenses). His message was aimed at a Roman populace that cares only for the superficial entertainments of the age rather than engaging with the important issues of the time. You may take that politically wherever you want, but our perennial April contributor, Ben Bargen, is, as always, thinking about geckos.
Bread
This year Ben has focused on produce rather than the bakery for his crowd-pleasing food items. As you can see, his strawberries are already in season: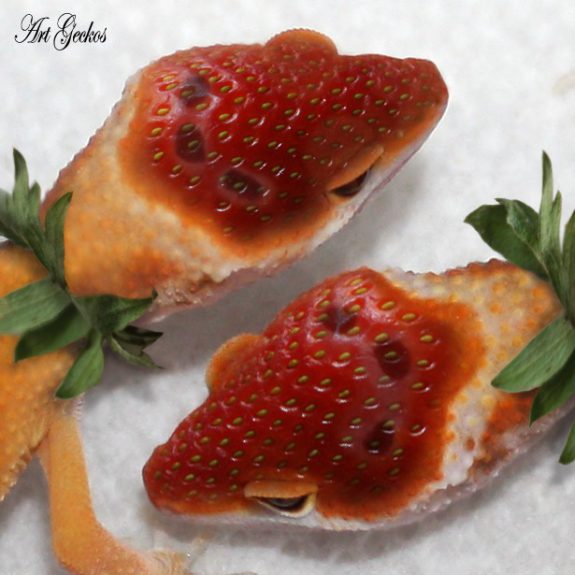 As expected, the newly produced (not to mention very expensive) "Lemon Frost" leopard geckos are now being crossed into other lines. Ben has crossed his with his hypo cheeseboard line to produce this hypo lemon frost leo which comes complete with cheeseboard and garnish: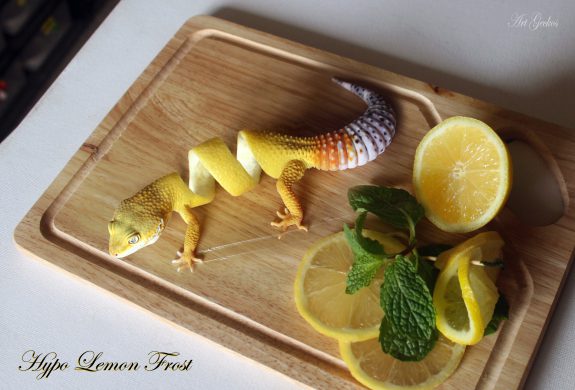 Circuses
Faced with the impossible choice between displaying his acro-leos and his clown-masks, Ben went with the freak show theme for this season:
What do you get when you cross a spider with a leopard gecko? (answer right below)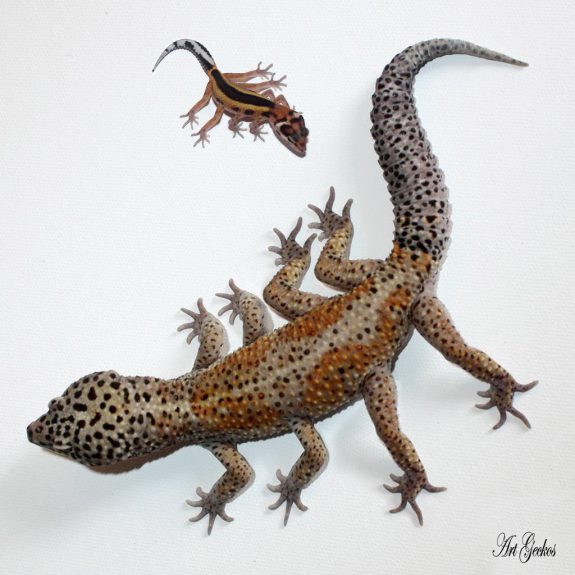 What's worse than one snow storm? A double header! Check out the Mack snow albino(s) below that blew in: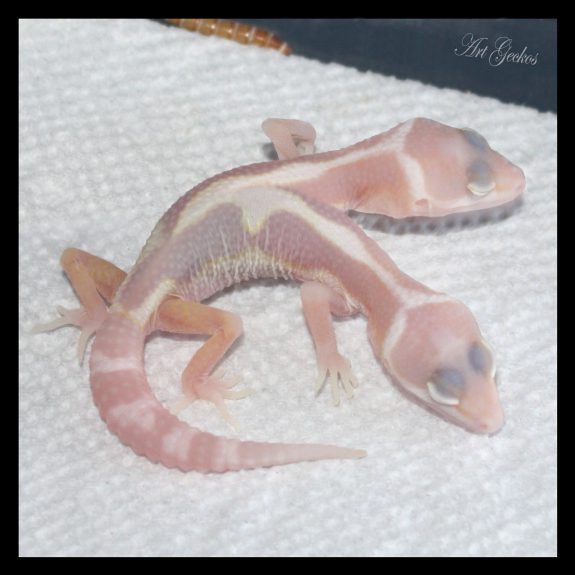 In another kind of doubling, this is Ben's nod to Dr. Doolittle: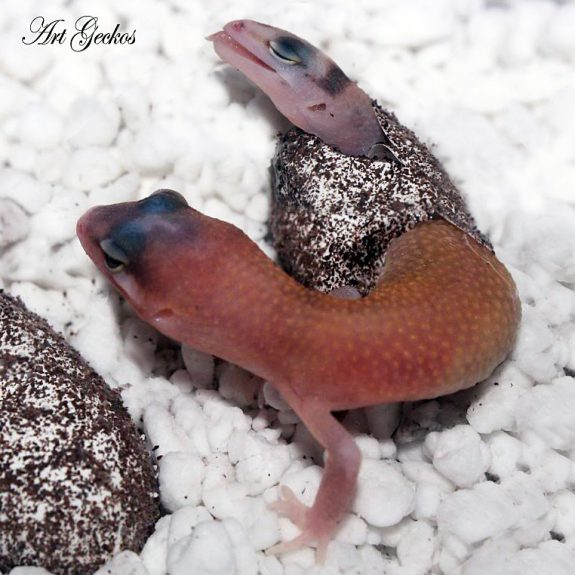 The consequences of not watching your back: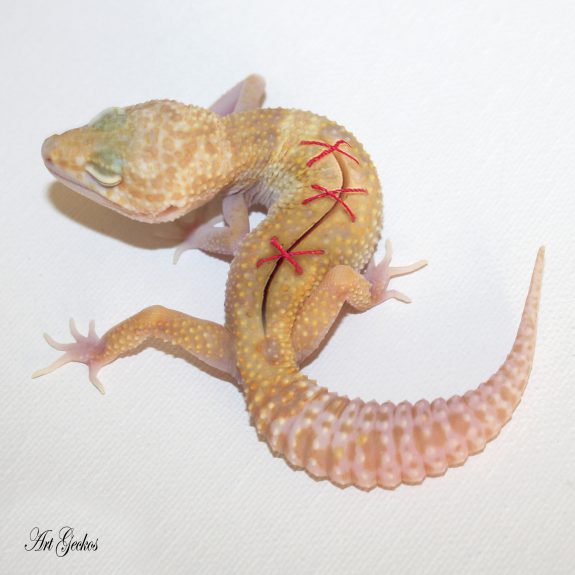 A throwback to the old World War II warning "loose lips sink ships":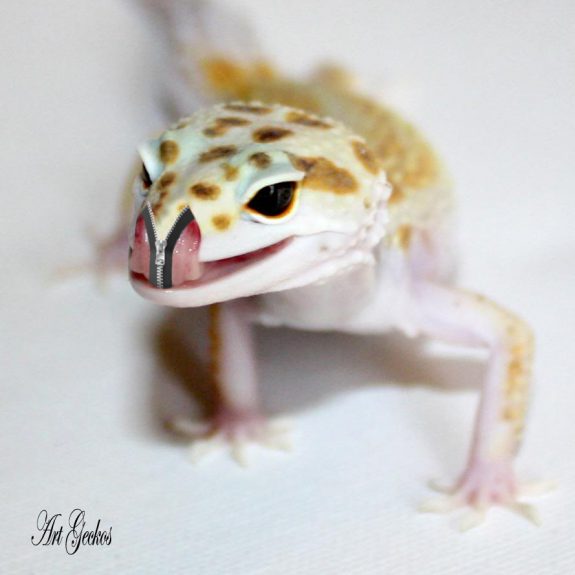 Who knows what Ben will come up with next. Check back next April to find out!
[ed. note: This article was written on April 1]