[ad#blue-links]
I got a chance to ask Daidra from Leopard Gecko Lair a few questions about what she does with her breeding projects and what some plans are for Leopard Gecko Lair. Daidra has been breeding leopard geckos for 3 years. Her basic Mission is to make healthy and vibrant leopard geckos for everyone to enjoy, whether they are breeders or just want to add to their collection of pets. Here is what Daidra had to say.
Who would you say is your mentor for getting started breeding reptiles?
I would have to say a mentor that I looked up to for breeding leopard geckos or any other reptiles I may breed in the future was Steve Irwin, as he truly loved any animal that walked on the earth and also respected them as I do. Reptiles are my favorite animals, like they were his, and I will never forget everything he taught me about animals and how they should be respected. They are a gift from God that should always be respected and cared for as he always showed us.
[ad#sponsor]
What types of projects or products are you planning for the future?
I am currently working on producing the Emerald Raptor that has yet to be debuted and many other morphs that are top secret at the moment but when the time comes, I will debut them and everyone will truly be amazed at their beauty.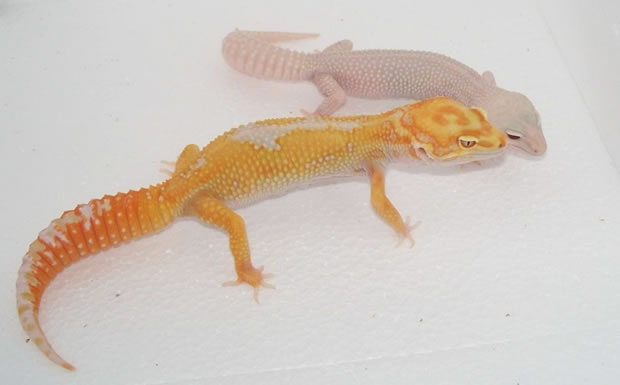 Would you consider yourself a small, medium, or large breeder? What size would you like to grow to?
I would consider myself a small breeder with around 50 breeder leopard geckos and I hatch about 100+ babies per year. But I am currently downsizing to around 30 breeders, as I will be starting college and won't have enough time to care for so many geckos then.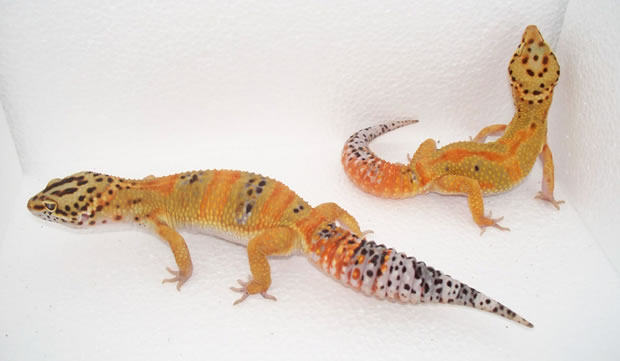 What is your favorite morph?
The Emerine is by far my favorite morph, as they have a different array of colors that they come and hatch in, and are in my opinion the most placid of all the leopard geckos I deal with or breed.
Where do you see Leopard Gecko Lair headed in the future?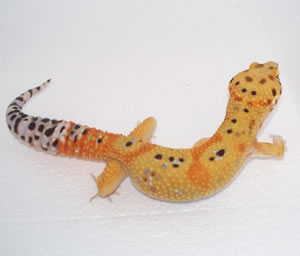 I see Leopard Gecko Lair growing to large scale breeder of leopard geckos, corn snakes, sand boas, ball pythons, and viper geckos in the future, possibly even savannah monitors.
Do you attend any reptile shows? If so which shows do you attend?
I only attend the reptile shows in the Ft. Meyers area as of now and I will be attending the Daytona National Breeders' Expo in a few years. I also will attend the other reptile shows in Florida.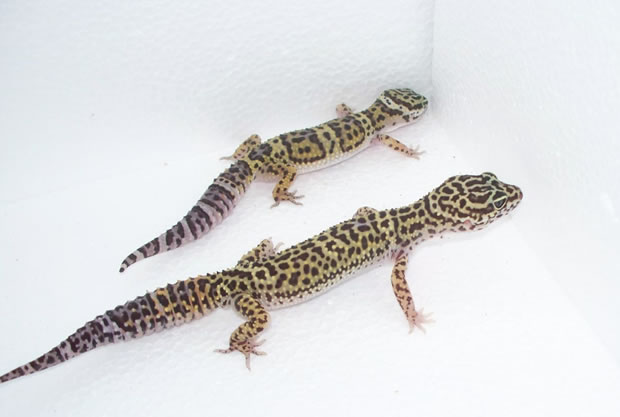 That's a wrap!
Thanks Daidra for taking time to tell all of us about what you are doing with Leopard Gecko Lair. You can check Daidra and Leopard Gecko Lair out on her website http://leopardgeckolair.com.
Our next Small Breeder Interview will be coming from Aliza. And as always if you would like to take part in this interview series please contact Cory at CSM Gecko. You can contact Cory through his website www.csmgecko.com or email [email protected].