We are pleased to present an interview with a world class breeder of crested geckos, Matthew Parks of Pangea Reptile. Matthew discovered crested geckos nearly 12 years ago and has since amassed a collection of 700+ geckos. In this interview Matthew discusses a new morph, how he streamlines care, and more.
What was your first experience with crested geckos and how did you get started breeding?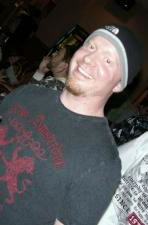 I saw my first live crested gecko in 1997 at a reptile show in Ohio: Don Hamper had a few on his table. They were unlike anything I had ever seen before; they were still incredibly rare in '97. I knew I had to have one. The more research I did on them the more I saw their potential to be an excellent pet, as well as a fun project for breeding.
How many crested geckos are you currently caring for and what is the typical daily procedure?
I typically have 500 to 700 including hatchlings, juvies, holdbacks, and breeders. This time of year during cooling I have fewer hatchlings. I feed and water, and dig for eggs every other day. Cage cleaning is a constant task. I try to clean 10-20 cages per day. I now have a helper who does some of the cleaning and a lot of the feeding.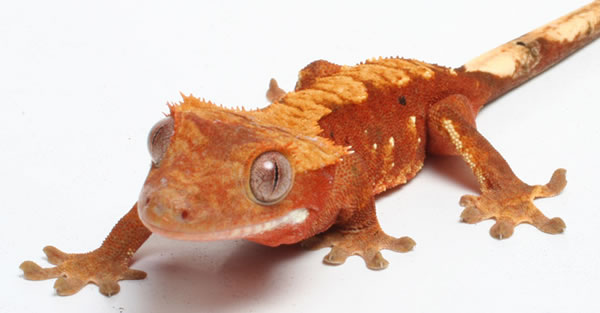 What is your favorite morph and what morph are you most excited about?
That's a tough question, I guess the biggest thrill I get is when something hatches out that is a lot different than anything I've seen before. I hatched out a few this year from an orange flame group, that have white coming up the sides, not cream, but bright white. They are truly unique and exciting. I'm tentatively calling them "WhiteWalled", you heard it here first…..LOL! As far as my favorite established morph I am partial to my creamsicles and red harlys.
Why do you recommend crested geckos to people?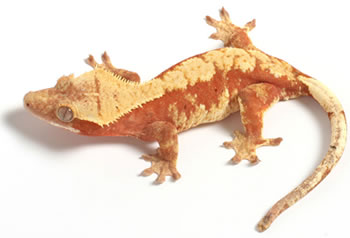 Well as pets for beginners they are just about the easiest pet lizard to take care of, but to serious hobbyists, I recommend them because if you are willing to put in the time and money, you can selectively breed for just about any trait or traits that you want to. With patience and good breeding stock you can essentially create your own morph. There isn't the instant gratification that you get with reptiles that have easily identified genetic traits, instead it's kind of a cooking by taste method rather than an easy to follow recipe.
What is the biggest tip you would give people aspiring to breed crested geckos on a larger scale?
Do it because you love it, you probably won't get rich, and even just to make a decent living you have to be very dedicated and willing to work your ass off.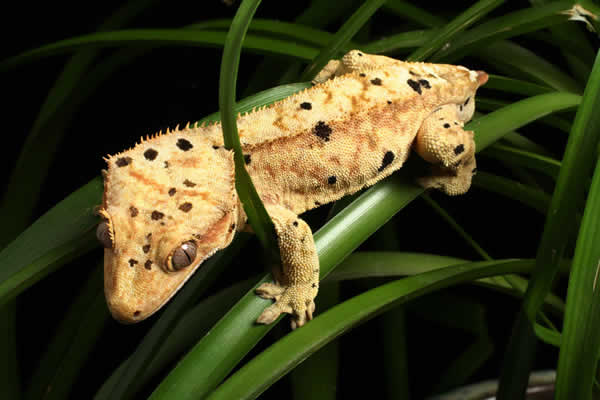 How do you make feeding easy?

I pay someone to do it LOL. No, I do like the cup holder ledges with disposable cups, they have made life easier and less messy.
How do you decide which morphs to pair with the hidden genetics in crested geckos?
I have enough so that I can experiment quite a bit, but if I am going for very specific traits, I just pair up the geckos that best represent those traits and keep the offspring that exhibit the desired trait. The offspring that end up not showing the traits get sold.
Thank you so much, Matthew!
Thanks for taking time to share your experiences and expertise with us, Matthew. Be sure to visit PangeaReptile.com. There you will find great crested gecko diet, products, animals for sale, and a great community forum.
Leave us a comment with your favorite part of the review, or telling us who else you'd like to see interviewed! Thanks for reading.